Toyota Center's Concert Club
Toyota Center is dedicated to enhancing the concert-going experience for our VIP customers. We understand that waiting in line for concessions, tour merchandise or restrooms can detract from your evening. We know that relaxing with friends in a comfortable environment before the concert is important to you. That is why we are offering you the opportunity to purchase passes to the WOODFOREST CLUB, LEXUS LOUNGE or PLATINUM LOUNGE for select concerts!
Upcoming Concert Club Packages

Garth Brooks - June 26, 27 & July 3, 4

For the first time in 17 years, Garth Brooks returns to #Houston with 8 shows starting June 26th! Don't miss your chance at enjoying the show in VIP style!
Garth Brooks Concert Club Passes
The Woodforest Club
Located on Toyota Center's event floor, in the Tundra Tunnel under section 111, the Woodforest Club features modern decor and a club like atmosphere, full bar with plasma televisions, and private restrooms.
LEXUS LOUNGE
Located on Toyota Center's event floor, in the Tundra Tunnel under section 111, the Lexus Lounge is the place to be. This ultra-premium entertainment space features a full bar with plasma televisions, private restrooms, pool tables, and a plush lounge area.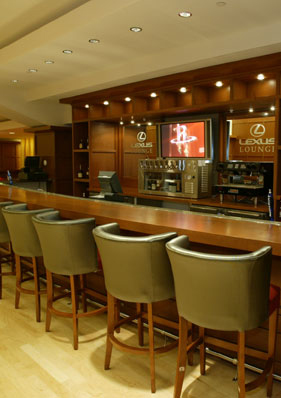 LEXUS LOUNGE/PLATINUM LOUNGE/ WOODFOREST CLUB Pass Amenities include:
Entry into the LEXUS LOUNGE/PLATINUM LOUNGE/WOODFOREST CLUB
Private Restrooms
Private Bar Access
Parking Pass for the Adjacent Tundra Garage (limit 1 parking pass for every 2 passes purchased)
Access to the Toyota Center Sky Bridge Entrance connected to the Tundra Garage
For more information on the Concert Club please contact Sarah Silva at 713-758-7469 OR email at [email protected].
NOTE: This pass does NOT grant you access into the venue/concert. You must have purchased a ticket to the concert in order to participate.